For the brands Sperlari, Galatine, Saila, Dietorelle
Sperlari historic Italian company, now owned by the German group Katjes International, has announced that it has eliminated animal gelatine from the production of all its candy brands (Sperlari, Galatine, Saila, Dietorelle) which have always been produced in the four Italian plants of Cremona, Gordona (SO), San Pietro in Casale (BO), Silvi Marina (TE).
It was a demanding path that required over three years of work, made up of courageous choices and with the aim of offering the consumer products that are also respectful of the environment and animals, reads today's note, which continues: "The consumer does not always know that animal gelatine, one of the main waste products of intensive pig and cattle breeding, is contained in most of the soft and gummy candies on the market.
For a precise ethical choice, over the last three years Sperlari has revised its recipes in all Italian plants to eliminate animal gelatine and replace it with ingredients of vegetable origin, such as corn starch and potato starch". Today the whole range of Sperlari candies produced in Italy with a wide use of Italian ingredients – for example milk, licorice and mint, fruit nectars – is free from the use of animal gelatine.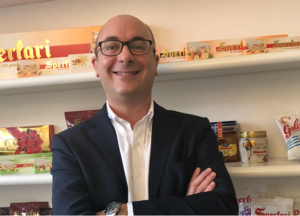 "Sperlari is currently one of the three major players in the candy market, made in compliance with the criteria of ethics and sustainability," said CEO Piergiorgio Burei. "It is precisely by treasuring this great value, of which we consider ourselves guardians, that we have undertaken this campaign for the total elimination of animal gelatine from all our products made in Italy and we are proud to announce the launch on the market of our new candies. Kids, which are born, in fact, without animal gelatine and represent an added value offer in the child segment".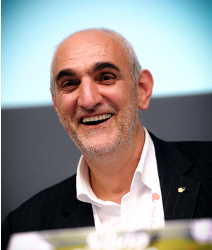 The relationship with the University of Gastronomic Sciences of Pollenzo, the University of Slow Food, of which Sperlari has been one of the strategic partners since 2018, has allowed the company in recent years to work organically on its Made in Italy, the constant improvement of the quality of products and ingredients, the choice of natural ingredients, the gradual transition from plastic to paper in packaging and, in general, for a better relationship with the environment in which we live. "Animal gelatine is a process that originates from animal carcasses and waste, usually pigs and cattle", commented Silvio Barbero, vice-president of the University of Gastronomic Sciences of Pollenzo and Slow Food. "Abandoning the use of animal gelatine is an ethical choice because it helps to build a better, cleaner and fairer world".